Our lab video was selected as a semi-finalist in the nation-wide 2019 NSF We are Mathematics Video Competition!
Our 2017 paper in
Science Advances
, "Foot force models of crowd dynamics on a wobbly bridge" has received a considerable amount of media attention! We have been in
The New York Times
,
Physics World
, and
Popular Science
. Below is a teaser of the project from Igor and Russell:
This paper also received coverage from a television show
"Good Morning Russia"
on a national Russian TV channel "Russia One".
It was also featured on the GSU homepage. Here is a link to the permanent article from GSU.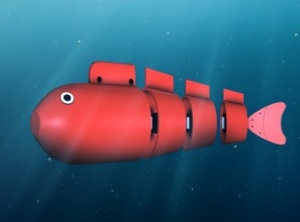 Another one of our research projects involving synchronization and control of evolving networks was also featured in the article "In Disasters, Researchers Hope Robotic Fish Can Come To The Rescue" in Fishsens Magazine.